With a heavy heart, we share the passing of USA Softball, Central District Commissioner, John Felicetti.
John dedicated his life to volunteerism, to the sport of softball, and to our daughters. We thank you for the many opportunities you helped give our daughters.
We will miss seeing you at all the SoCal USA Softball events.
LA Coastline Umpires engaged in its first 'Round-Table' instructed by our Instructional Chair, Danny Winders, in months. What was unique about this particular session is that it was done completely online! We ended up having a max of 21 people at one point, and averaged about 17 throughout the meeting. For a first attempt, we'll deem this a success! Especially since most of our Round-Table sessions we've had in the past normally only host ~10 people in a normal session.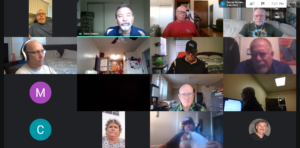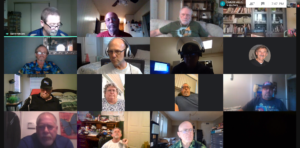 In that we would have preferred to meet face-to-face, with our current environmental situation, this was a great way to still have face-time, even though it was virtual. We had some good discussion, a visit by our USA Softball staff association member(James Walker III), and our glorious former President and co-founder, Debbie Lauderback.
Some documents have been attached that pertained to a our topic discussion surrounding USA Softball returning to play and the 'required' USA Softball waiver. Please feel free to read the return to play to have some expectations of getting back on the field. The USA Softball waiver document will be required to participate in any USA events going forward. LA Coastline Umpires Association might also follow suit by issuing its own waiver for working league games that are assigned by our unit along with any specific 'league' requirements for working at said leagues.
Every year during the yearly certification clinics, USA Softball of SoCal awards umpires with accolades about their performance throughout the year. It can consist of either a district umpire of the year award or for SoCal as a whole, umpire of the year. We've been lucky enough to have a few of our umpires honored in the last few years.
Visit the USA Softball of SoCal website to see if anyone you know has been awarded.
A brief meeting was held with members of LACUA and James Walker, LA/Southbay UIC for USA Softball.
Unfortunately, the meeting was cut short due to technical issues when it was setup originally by Noel, but future meetings will hopefully not have this same issue. Regardless, the core of the meeting should give an idea of the coming future of the leagues we serve and the directive from USA Softball.