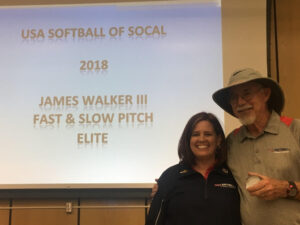 James Walker III, USA Softball of Southern California Umpire-in-Chief for the Adult Program, and district UIC for the LA/Southbay district, has achieved the status of elite status in both fast pitch and slow pitch softball. James' accomplishment of this status has not been easy being involved in both the USA softball staff, officiating the game of softball in both fast pitch, slow pitch, and until just recently, the collegiate level. The amount of time devoted to the sport has not gone unnoticed, and he has been rewarded.
Congratulations James!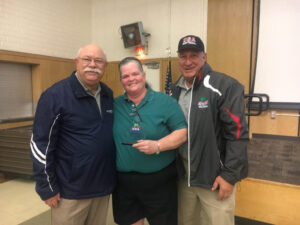 Laurie Holler was selected for 2018 as Umpire of the Year for the USA Softball central district. Laurie has been through various stages in her softball career from player to official, and has succeeded in various tournaments she's participated in. Congratulations Laurie!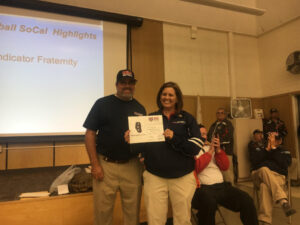 Duke Fuller, a long time LA Coastline member, has achieved membership in the USA Softball, National Indicator Fraternity(NIF). This elite status is not held by many, and to have accomplished this is quite an honor. Congratulations Duke!
Recently, LA Coastline held a Class in El Segundo on Base Mechanics review. We had a good showing of about 20 umpires looking to continue to up their game, and continue striving to reach that next level. It was a very good day of class, and we had good feedback on people learning some new techniques/philosophies.
Thanks to James Walker for being our lead instructor, Danny Winders, Fred Schimmel, and Lyle Dove for field instruction and Jim Sanderson for being our guest speaker/instructor. LA Coastline continues to be a valuable resource for umpires that wish to continue moving up in their umpiring skills, from beginner to experienced levels.